Krisp Review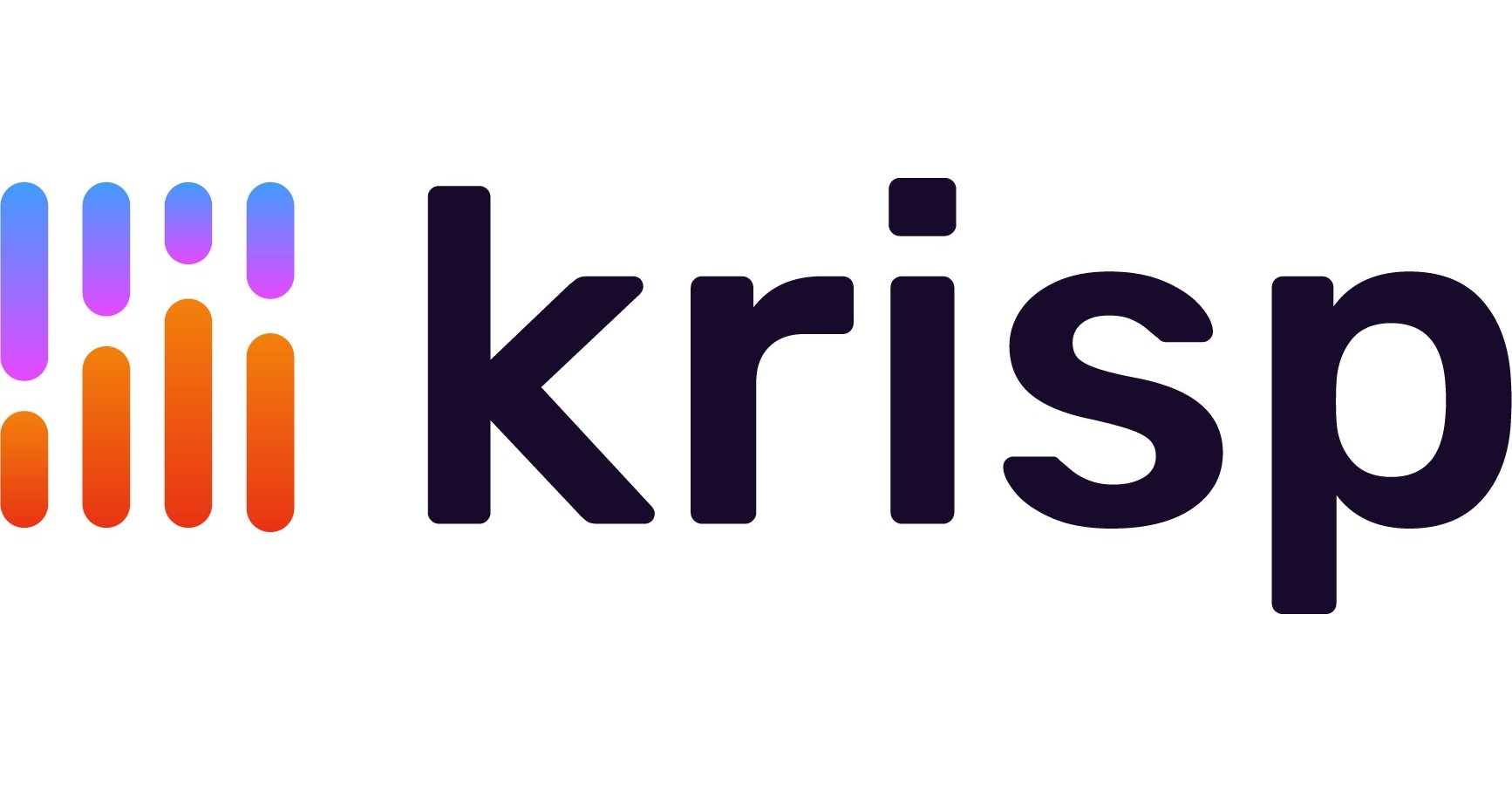 What is Krisp?
Krisp is a global software company that develops audio and video solutions to empower everyone to communicate with clarity and confidence. Its AI-powered Noise, Voice, and Echo Cancellation technology has been recognized as an industry leader, named one of the Time 100 "Best Inventions of 2020" in the Artificial Intelligence category and one of "America's Most Promising Artificial Intelligence Companies" by Forbes. Krisp supports more than 150 million users across the world and thousands of small businesses, enterprise organizations, contact centers, and business process outsourcers to create clearer communication—regardless of where they work—and is trusted by some of the world's largest and most prominent organizations. Visit krisp.ai to learn more. Krisp gives individuals, teams, and organizations the tools they need to improve their meeting experience as well as gather insights on communication habits to improve their digital well-being. Available on any conferencing app, bi-directional background Noise Cancellation, Voice Cancellation, and Echo Cancellation detect and eliminate unwanted noise, leaving only crystal clear HD audio while Virtual Backgrounds remove visual distractions during meetings. Talk Time, which gives users a real-time indication of what percentage of the call they're speaking during, and other insights allow team members and admins to take action and improve communication. But Krisp isn't stopping there. Our vision for the future includes even more meeting experience and insights features to give organizations and their teams the resources they need to have the most effective online meetings possible including tracking how many times you've interrupted during the call, usage of filler words, and more.
How do you install Krisp?
Krisp provides you with desktop applications for Windows and Mac.
There is also an iOS app available, that allows you to utilize Krisp's noise cancelling technology when making calls from your iPhone.
Krisp for Android is not yet out, but they're working on it.
Lastly, there is also a Google Chrome Extension, which I think is the most convenient option to use.
Click here to get Krisp.ai installed on your machine in a few seconds.
How do you use Krisp?
Krip is a one-button app. It's either on or it's off. Once you turn it on it connects to any calling apps and starts filtering the audio automatically.
If you're already working remotely for a company the company will have its preferred app. But, if you're interviewing with remote companies the interviewer will usually send you a link to one of various conference software.
The best way to use Krisp is to have it filter your audio from your own personal microphone. But, if you have the Windows or Mac app installed you can also use it to filter the recipient's audio as well in case they're in a noisy environment.
This feature is not yet available on Krisp's Chrome Extension.
Is Krisp free?
Yes, Krisp provides a free plan that gives you 120 minutes per week of free usage for filtering your own microphone. You get 120 minutes per week for muting the speaker's noise as well.
If you sign up to Krisp using your custom domain, rather than a gmail domain for example, you'll automatically get 14 days of free Pro usage.
Krisp also provides affordable paid plans as well on a monthly basis if you need more than 120 minutes per week.
How much does Krisp cost?
Krisp Pro, which costs $3.33 per month if you're on the annual plan ($5/month on the monthly plan) gives you unlimited minutes for muting your microphone and other speakers. Also, you can use it on up to 3 devices.
If you're currently interviewing with remote companies this is a very good amount of time to test it out, get on interview calls, and see how much it can help you.
Also, Krisp lets you get more minutes for free if you share the app with your friends using your unique URL.
Does Krisp provide any discounts?
If you're a student, teacher, government employee or hospital worker, Krisp Pro is free to use for the next six months (March 2020 — September, 2020) — that means there are no 120-minute weekly time limit restrictions. If you think you qualify for a free Krisp Pro subscription, send an email from your work or school email address to support@krisp.ai and put "COVID-19" in the subject line. After verifying that you qualify, Krisp will give you or your organization a license for the next six months.
Use this link to sign up, and then afterwards send an email to support@krisp.ai with "COVID-19" in the subject.
Krisp Pros
Easy to turn off and on with one button.
Free plan comes with 120 minutes of free usage every week.
Available to install on multiple operating systems like iOS, Mac, Windows, and Chrome.
Works with any video conferencing application.
Krisp Cons
The filter can make your voice sound slightly robotic if it's blocking out too much background noise at the same time.
Right now the Chrome Extension doesn't work with the Zoom Chrome App.
The Chrome Extension does not yet allow you to filter the recipient's audio.
Krisp Alternatives
As of right now there's no other app out there in the marketplace that's like Krisp. Krisp one of the first products of its kind that's focused on helping remote workers maintain professionalism through audio on their calls.
Conclusion
Krisp is a must-have app if you're a remote worker, and especially if you're working from locations that you don't have complete control over. This app lets you sound professional on all of your remote calls whether that's an interview or a call with your team.