Lonely Planet Review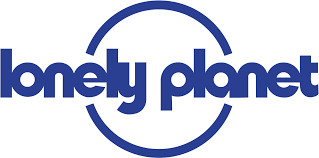 If you've ever been to a bookstore, a magazine stall, or have watched TV, you've probably heard of the name Lonely Planet or Lonely Planet Guides.
Lonely Planet is a name that dominates the travel sphere on the internet, offering guides and informative content almost all around the world. Its popularity is largely due to its guidebooks with detailed maps that were considered a great resource for travelers, particularly for backpackers on a shoestring. 
But, as Lonely Planet's ownership changed from time to time, it began to lose its appeal as a unique platform for travel content. After all, travel content has been fastly evolving, with popularity shifting from guides provided by large travel companies to guides provided by travel influencers and blogs. So, we wanted to know if Lonely Planet is still a resourceful travel website ripe with information that's relevant, timely, and budget-friendly.
How does Lonely planet compare to the newer travel guide apps in the market, such as Culture Trip? Keep reading to find out if Lonely Planet travel guides are still worth purchasing!
What Is Lonely Planet?
Lonely Planet is a travel guide and travel content publishing company that was founded with the aim of providing travelers with useful and unique information along with affordable choices for accommodation and dining. 
Started by two broke backpackers, Tony and Maureen Wheeler, with a vision to provide fellow travelers with inspiration to travel, Lonely Planet quickly rose through the ranks due to its depth of content and originality. It was eventually sold to BBC and then to a billionaire, Brad Kelley. If you are wondering who owns Lonely Planet at present; it's Red Ventures, an owner of many digital businesses.
Where can I find Lonely Planet's App?
Lonely Planet has also developed an app to digitize all of their travel guides for the convenience of their guides on the go. The Lonely Planet's app is called "Guides by Lonely Planet", which can be accessed from both iOS and Andriod devices.
To make travel more accessible for Lonely Planet's users, they've also included their phrasebook guides inside their app, which allows users to learn and use local phrases of countries they're visiting.
Is the lonely planet app free?
The Guides by Lonely Planet app is free and available to access for some guides on the platform. However, a full paid subscription is required to gain full access to the app's features and all of the guides and partner discounts offered by Lonely Planet.
Lonely Planet currently has 3 subscription plan, which includes:
1-Month Subscription Plan – 3.99$ 
6-Months Subscription Plan – 19.99$ (Save 16% from the monthly subscription)
12-Months Subscription Plan – 29.99$ (Save 37% from the monthly subscription)
What Are the Main Features of Lonely Planet?
Guidebooks and maps 
Lonely Planet sells guidebooks on regions, countries, cities, parks, hikes and treks, and many other topics in both digital and print form. These include itineraries, maps, user reviews, insider tips, and information on hidden gems.
If you are an old-school traveler who likes to flip the pages of paperback devouring travel content, you can order its print versions. Otherwise, you can go with the e-books, especially if you are backpacking. Maps can be purchased separately as well.
Bookings 
Booking can be made via Lonely Planet related to insurance, hotels, flights, adventure tours, sightseeing tours, and transport. So, if you come across interesting experiences or points of interest while going through its content, you can place a reservation directly. 
Inspiring travel content
In addition to Lonely Planet travel guide books that users have to pay for access to, Lonely Planet also provides extensive travel descriptions, articles, and videos covering topics related to different destinations that are free to view.
Users can purchase and access Lonely Planet travel guides via its website or mobile app, which is available in both Android and iOS versions. General content related to destinations can be viewed even without an account for free.
While Lonely Planet's guides and services are free to use, a lot of their guides and features come with a paid subscription. But what exactly are these features, and what more can I get from the paid subscription of Lonely Planet? 
Keep in mind that subscriptions purchased on either the Guides by Lonely planet app or the Lonely Planet website are the same and purchasing subscriptions from either platform will give you full access to both.
Here's the list of all the extra features that come with the subscriptions:
Full access to all 8000+ cities and the points of interests
Full and unlimited access to all the guides + Lonely Planet TV
Access to Magic FX, virtual tours, and budgeting tips
Access to Lonely Planet phrasebooks
What Is Missing in Lonely Planet?
Updated information 
One of the frequent complaints about Lonely Planet by its avid users is how the guidebooks have lost their novel touch. Information and tips mentioned even in newer editions are outdated and uninspiring. If a guidebook that you purchase for eye-catching information has only generic, old, and mainstream facts that you can gather with a quick search on the internet, then it's obviously not worth the money. 
If you have ever purchased or viewed some of the earliest guidebooks (old versions) by Lonely Planet, you would see that they're almost always full of colorful and detailed information, inspiring you to travel. 
Useful details
One of the aspects that set Lonely Planet apart from its counterparts from the start was the depth of its travel content. The guidebooks were a treasure trove of information on places with descriptive and useful explanations. 
At present, its descriptions are vague narratives that are written poetically but lack the necessary details we need. There is less emphasis on unusual attractions and insider tips that many readers look for in purchasing a guide, especially one that was made by Lonely Planet.
Handpicked attractions 
The list of attractions provided by Lonely Planet is nothing short of overwhelming, especially if it's a popular destination. While it does give us a plethora of choices to choose from and create our own itinerary, it would have been better if Lonely Planet sifts the best for us as a travel company that knows better than its users. There's the choice of filtering the attractions based on categories but that doesn't help us from choosing destinations that are actually worth visiting. 
Lonely Planet has, in my opinion, appropriated mainstream travel content and booking websites and lost its defining competitive edge as a result. It's no longer the expert who knows how to "guide" travelers away from dull and uninspiring spots and help them experience the true essence of the destination.
Localized recommendations 
Lonely Planet guides also provide accommodation and dining options that can be booked from the website directly. However, its knack for providing affordable and unique choices for travelers looking for a localized experience has diminished greatly. Users also complain how Lonely Planet's choices are overcrowded and highly commercialized places or ones that no longer exist. 
Prompt service
After reading many Lonely Planet reviews, it seems that even the customer service is subpar. Many customers have complained of delayed shipments of guidebooks they ordered, irresponsive and unreliable customer care team, and time-consuming refund process. This has further downgraded Lonely Planet and discouraged people to purchase its guides.
It's also noteworthy to mention that Lonely Planet has gone through what any company goes through with a change of ownership – a change in objectives, values, and business model. So, the ideas cherished by its founders may not align with its present parent company – a highly commercialized enterprise.
What Else Has Changed?
There are other factors that have affected the popularity of Lonely Planet. 
Consumer expectations have increased rapidly over the past years with the growth of the travel industry as well as technology. It may be that printed guidebooks are no longer deemed as essential resources when there are resources on the internet that won't affect the weight of your backpack.
Lonely Planet has lost its charm to hook readers with its resources is the influx of travel websites we have experienced over the years. There's information everywhere, and Lonely Planet has been unable to compete well enough to retain its edge. More importantly, its competitors like Rough Guides, Bradt, and DK Eyewitness Travel have also been performing really well, filling market gaps. When it comes to Rough Guides vs Lonely Planet, some prefer the former for better accommodation options.
What's Still Good about Lonely Planet?
Great platform to get an overview
For those who are simply browsing for travel content on a particular country, city, or attraction, Lonely Planet may be a good place to get a comprehensive introduction. It rounds up information on history, culture, wildlife, and other major aspects that are worth the attention while giving a long list of attractions below for you to gain a better picture.
If you prefer to gain all the basic details in one place rather than strip-searching the internet, Lonely Planet is a good site.
Covers all destinations
It's unlikely that Lonely Planet won't have a description for a destination you are looking for – although it may be short of a detailed travel guide. It's due to this very reason that travelers continue to use the website and get a heads-up about places they intend to visit. So, while it is increasingly syncing with mainstream travel sites, the behemoth of information Lonely Planet has worked in their favor. 
Due to this, Lonely Planet still remains one of the frequently used websites by travelers around the world. 
Visual content
Lonely Planet is a great place to watch inspiring videos and learn about wildlife attractions, cultural events, natural wonders, and other interesting aspects around the world. For those of us who don't necessarily enjoy reading lengthy articles, the videos of destinations and facts about them can be a feast for the eyes. 
Trip Planning
Despite the inaccuracies that have been noted in some guide books and maps, people continue to refer to Lonely Planet to supplement their travel plans. The maps have proven to be useful – although they could be much better. You can use the website to select what appeals to you and include it in your itinerary. Its booking features also make travel planning a step easier. 
If you are looking for a travel planner that also provides tons of guides and insider information on places to visit, eat, and stay, you've come to the right place! Pilot is a social trip planner which also offers reviews and guides that can help travelers make better decisions and plan better trips. 
Is Lonely Planet Still Worth It?
Having known all of this information about Lonely Planet and its travel guides and travel apps, you're probably wondering if Lonely Planet guides are still worth it. Above that, is Lonely Planet's paid subscription still worth the money?
From a free travel guide's perspective, we believe that it's still worth checking out. They contain beautiful visuals and a big picture overview of many destinations around the world and could help you decide where you want to visit. 
However, if you're on an extended trip or would just like to learn the local language, we believe that their subscription access to Lonely Planet's phrasebooks is worth it! They're amazing to use when you just want to learn common phrases of the local language.
Our Rating: 4.2/5
Pros:
Huge collection of guides
Large coverage of destinations around the world
Pretty visual content
Great travel plan supplement
Great phrasebooks (paid subscription)
Cons:
Outdated information
Lack of useful details
Mainstream attractions and lackluster recommendations
Subpar customer service reviews
Want a better travel planner? 
Lonely Planet still does a solid job in providing travelers with useful content but it doesn't allow you to plan trips using its app or website. A great trip comes with a great plan.
If you are looking for a reliable travel planner that can pair up with the travel guide you've chosen, we highly recommend Pilot. Our social planner helps you plan memorable trips with your favorite people, ensuring you leave nothing behind. What's more? Use Pilot to store your notes, save booking information, and brainstorm travel ideas. You can also find inspiring travel content that would intrigue you to keep ticking your travel bucket list! Did I mention that it's completely free? Give it a try now!