Tomplay Review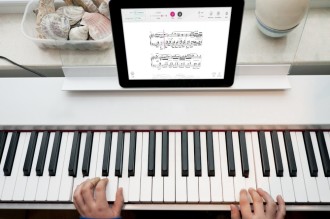 TomPlay Interactive Sheet Music
Play along with real recordings by professional musicians.
A digitised score that automatically scrolls across the screen, synchronised with the accompanying music
Best TomPlay Features
Option to slow down / speed up the tempo of the accompaniment.
Record your playing and listen to yourself.
Personalise the sheet music with annotations.
Choose a specific part of the music piece and practise it
Print your score and your annotations