BlueHost Review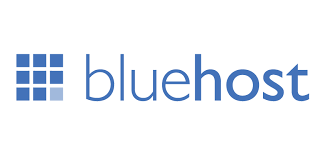 Bluehost was founded in 2003 and has since grown to become one of the world's largest providers of reliable and inexpensive web hosting.
Bluehost offers a variety of products and services to help you get started with your website or online store: from shared hosting and WordPress to website building tools. They have a special focus on meeting the digital marketing and training needs of small businesses.
Its affordable hosting packages come with unlimited bandwidth, free global CDN and SSL certificates, and free daily, weekly and monthly backups on a powerful and proven platform built to scale and optimized for speed and security. Your cheapest hosting plan is $2.75/month
Powering over 2 million websites worldwide, Bluehost is a recognized brand in bargain web hosting. When doing a large volume of business, they can offer deep price discounts.
In addition to offering a full range of web hosting services, Bluehost offers marketing training, SEO services, social media marketing, content creation, graphic design services, email, domain names and local business listings. to increase traffic.
Bluehost caters to everyone: from beginner bloggers to large e-commerce sites, established WordPress users, and more.
What Makes Bluehost Stand Out?
There are plenty of bargain hosts. So what's the big picture of Bluehost's offerings?
This company provides nearly every web hosting service that you could possibly need including advanced hosting like VPS, dedicated server, and managed WordPress hosting.
The "managed" part means they handle the technical details, like keeping those pesky WordPress plugins updated for you, updating the core, handling security, and optimizing performance.
One-Stop-Shop for Small Businesses
Digital marketing services can easily cost five figures per project. There's plenty of false and outdated information on the web about marketing tactics you should use. Add to the mix the numerous solicitations that small business owners receive and the result can be frustration and lack of progress.
Affordable Results
The good news is that some critical digital marketing services can be commoditized and delivered at bargain costs. That's a core part of Bluehost's strategy.
These are some of their services:
Websites: You can use their easy DIY site builder to create your own or you can get their design pros to build a site for you.
SEO, advertising, social media marketing, and local business visibility: Bluehost provides professional marketing services, including creating content for your site. You can get monthly consultations with a marketing professional. And they measure progress so you can see your ROI.
Domains, email, and helpful tutorials: Including how-tos on website management, hosting, and marketing topics.
Bluehost Hosting Types
The company provides you with more than what you can normally expect from bargain-priced hosting plans. On the Bluehost website, you'll see four categories of "WordPress hosting." You can choose from their four packages: Basic, Plus, ChoicePlus, and Pro. All shared hosting plan includes:
Automatic WordPress Installation
Bluehost automatically installs the latest and most secure version of WordPress.
Microsoft 365 available
You can boost your image and recognition with Microsoft email accounts branded with your domain name.
Free Domain Name for 1 Year
Enjoy a free domain of your choice for one year with your new account.
Automatic WordPress Updates
Bluehost keeps your WordPress hosting plan secure by always keeping your account up to date.
Secure Setup of Login Credentials
Bluehost helps you securely change your login credentials from the WordPress default to whatever you choose.
Get Verified on Google My Business
Connect with customers in your area, allowing them to see your location and hours of operation on Google Maps.
VPS and Dedicated Hosting Packages
This trend of affordable prices trickles down to the other hosting plans. Bluehost offers options such as a Linux-based VPS hosting plan with 30 GB SSD storage, 2 GB memory, 2 CPU cores, and monthly data transfers capped at 1 TB.
Their dedicated server starter plan comes with a Linux operating system, 500 GB SSD RAID storage, 4 GB of RAM, 4 CPU core, and 4 TB of monthly data transfer.
Optimized WordPress Hosting
On the Bluehost website, you'll see three categories of "WordPress hosting." The first category is more or less just their shared hosting plans. The second category is "WP Pro."
WP Pro is focused on providing hosting and related services that provide optimal speed, security, and ease of use for WordPress site owners.
Choose From Three Packages
The three Optimized WordPress hosting packages are called:
This Is Managed Hosting
They come with a wide range of features including pre-installed CMS, plug-in updates, enhanced cPanel, CDN, automatic site backups, among others.
Bluehost states that these WordPress plans are "managed" hosting, adding "our users have SSH access to the virtual instances. Our support technicians ensure that the servers are online and available to the user at all times."
E-Commerce Hosting for WordPress
If you already have a WordPress store running WooCommerce, or want to create one with your Bluehost account, you'll want to opt for their "E-commerce" hosting, which you can find under their "WordPress Hosting" navigation tab. This is the third type of WordPress hosting offered by Bluehost.
You'll get:
The WooCommerce storefront pre-installed
Free onboarding call
Free dedicated IP address
Free SSL certificate
Bluehost's higher tier WordPress plans include more advanced e-commerce tools, like:
Sales Tax management
JetPack Premium
Appointment management
Subscription management
Bluehost Plans and Prices
Bluehost offers a wide range of hosting solutions; from shared, VPS and dedicated servers, to specialized WordPress hosting. Here is an overview of their plans and current price list. For the latest and most up to date prices visit Bluehost's website.
Features Included With Bluehost Hosting Plan
If you're planning to create a website or blog, you'll want to check out Bluehost because it's one of only three hosting companies endorsed by WordPress. Their cheapest shared hosting plan for a single domain costs only a few dollars a month. For a little bit more money, you can add unlimited domains and subdomains.
Here are the top Bluehost features:
Easy-to-use, customized cPanel
Dozens of site tool add-ons
Free site builders
Free domain-specific email addresses
99.99% uptime
Technology to support fast page load times
Free Cloudflare integration (speeds your site loading)
Free SSL certificate
Above-average security features.
But Bluehost isn't solely for beginners. They are staunch supporters of the Open Source community and they provide advanced developer tools like SSH Access, SFTP, and they use a fully-customized Linux kernel on the backend, improving performance and reliability for all sites they host.
Their corporate vision is to create "a better safer web for everyone." Bluehost supports this vision by investing in open source projects, promoting web civility, and making their service easy for people of all ages to use.
Bluehost Control Panel
All shared packages come with the Bluehost Control Panel. The Bluehost Control Panel is a customized and enhanced version of the popular and easy to use cPanel Control Panel. The redesign of cPanel makes it even more intuitive to use.
Money-Back Guarantee
Bluehost offers a 30-day money-back guarantee. It's vital that you read all terms and conditions because this is not straightforward. When you first sign up, you'll get a promotional hosting price. But the promotional price only applies to the first term. Then it changes back to the regular pricing.
No Questions Asked
If you cancel within 30 days of joining, you get a 100% refund. If, however, you decide to cancel after that, you'll only receive a pro-rata rate for what's left on the term.
The money-back-guarantee only applies to the hosting plans. It does not cover most add-on products, including domains (see below).
Your account has no terms that you commit to following. There are no other penalties or hidden costs if you need to cancel your plan early.
Domain Fees are Not Refundable
You may get a free domain name with your hosting. If you cancel the hosting, you'll be charged for it. But you will still own the domain name and be able to do with it as you please. After the obligatory lockdown period, you can transfer it. It remains yours as long as you keep renewing it.
There are no term commitments associated with your Bluehost account. There are no hidden fees or penalties for ending your term early should you elect to do so.
Bluehost Extras and Add-Ons
Bluehost has several extras. These include:
$150 worth of credits that you can use for Google Adwords, or Bing/Yahoo advertising.
Free domain name registration or transfer. The free offer lets you pick from 15 different domain extensions, including: .COM, .ORG, .NET, .STORE, .APP, .PHOTOGRAPHY, and even .FUN.
Free new drag-and-drop site builder.
No charges when it comes to upgrading to a better plan mid-contract. (With other host companies, you'll normally have to pay the difference between the current plan and the new one you want to upgrade to.)
A few security and management features such as anti-spam filter, shared SSL, and CDN services which are rare to most hosting companies come standard with Bluehost.
What Does "Unlimited" Really Mean?
Bluehost's policy indicates that the company does not enforce any usage restrictions on plans and packages featuring unlimited websites, domains, and/or email accounts and that customers are free to utilize these features as desired.
However…
Customers must be operating within the Terms of Service set out by Bluehost. The company claims that those who do not abide by the Terms of Service will come up against limits for some of these features.
Translation: there is the potential for some users to exceed the unstated scope of "unlimited," and they may need to opt for a bigger and more expensive plan depending on how they are using their plan and what they are using it for.
How is Bluehost's Performance and Uptime?
While there are a few complaints from users about several server outages and a server team that is slow to respond, a great number of Bluehost users claim that the company has solid server performance.
According to these users, Bluehost scores a 99.99% uptime on average and occasionally outdoes itself to deliver a 100% uptime. The company itself also allows you to cancel your hosting agreements because of downtime without having to pay any cancellation fees.
Our tests indicate that last year Bluehost had an average uptime of 99.97%, which is excellent.
Site Loading Speed
Bluehost also provides good page load times. Last year, they had an excellent 422 ms page load speed with a static website using their Basic shared hosting plan. This year, we installed WordPress and the page load speed has increased to a still respectable 650 ms. This does, however, indicate that if you have a computationally demanding site, you may want to upgrade to a more advanced Pro plan that offers high-performance servers.