Jimdo Review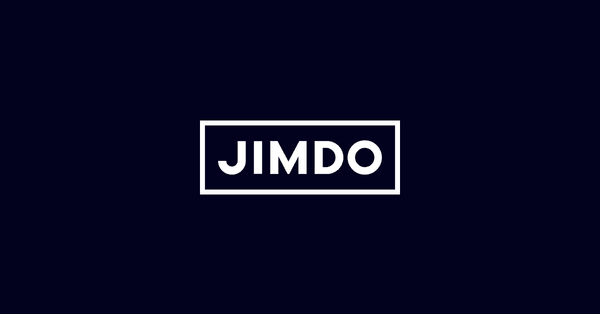 Labelled as the easy-to-use, ad-free website builder, Jimdo is the online platform that gives you the tools to build your own site without breaking the bank.
Similar to Wix and Squarespace, Jimdo doesn't require any coding knowledge, and is a great alternative if you're looking for a website builder that lets you stick to a more restricted budget.
Like every platform out there, Jimdo has its fair share of pros and cons. We've pooled our expertise and run multiple tests to see how good this platform really is.
We'll look into how Jimdo performs in areas like ease of use, tools and features, and help and support – just a few of the key elements to consider when creating an online presence.
We'll also look at the ADI product Jimdo now offers its users – Jimdo Dolphin – and give you real insights into what business owners are saying about the platform.
Let's jump straight in!
1
What Are the Pros and cons of Using Jimdo?
Pros
Cons
Easy to use
– It's great for those who are less confident because the ADI functionality builds the site for you
Lacks creative control
– Limited customization tools compared to its competitors
Time-efficient
– Great for users who are on a time stretch with its simple editing interface
Not the best for SEO
– SEO is more limited than with other website builders (e.g. no alt tags)
Unlimited features
– Unlimited storage space on its business plan or higher
Less suited for US market
– European focused platform – so features like shipping and tax codes don't align with the US
Mobile optimization
– Optimizes for all mobile devices with its dedicated mobile editor view
Slow help and support
– Restrictive help and support provided to non-premium plans (1-2 business day waiting time)
Whether you're looking to create a personal blog site or build a simple online presence for your small business, Jimdo has something to offer you.
It's perfect for those wanting something sleek and basic – but the problem comes when you want a site that is more bespoke and individual to your online needs! We'll run through how well Jimdo works for different types of people and how you can expect it to work for you.
Jimdo for personal blogging
Jimdo is great for helping you set up a personal blog. If you want an online presence built for you without spending huge amounts of time designing, using Jimdo's ADI platform will work in your favor massively.
You'll find that Jimdo lets you pick out various elements of your site to optimize more than others, as well as allowing you to split posts into categories – this makes it easier for readers to navigate your blog.
Unfortunately, Jimdo is much more limited when it comes to its SEO tools compared to competitors. It doesn't allow you to offer alt tags, seriously limiting how much context you can provide to readers.
At Website Builder Expert, we're proud of the research we conduct into different online industries, including the blogging space.
And as far as blogging goes, Squarespace came out on top with its strong aesthetic abilities and ease of set up. It lets you easily link your blog posts to other social channels for marketing purposes, and get analytics to see how your posts are doing – a blogger's dream!
Jimdo for small businesses
If you're a small business that wants an online presence, Jimdo is perfect. You can get a professional-looking site up in a matter of hours to help advertise your brand.
There's a good amount of features and lots of third-party apps, which we'll get into later. These can help you with anything from advanced analytics to running solid email marketing campaigns.
If you're a large business, you may be better suited to something like Wix. With over 800 design templates, you have a huge amount of creative freedom to really make the site unique to your brand.
Jimdo for ecommerce
If you're looking to start selling online, Jimdo offers an array of ecommerce features to get your store off the ground. You'll have access to a professional domain, plus the ability to add product galleries, and you can hook up worldwide payment methods such as PayPal or Visa.
Jimdo's standout ecommerce feature is its 'no commission fee' policy. Any sale you make, the platform doesn't impose any sneaky fees – so you get to keep 100% of your hard-earned money!
However, we'd definitely recommend Jimdo for advertising products, rather than selling them. It's a great platform if you own a cafe, for instance, as its category and product gallery elements let you display food menu items, locations and opening hours really well.
Whereas, if you're a retail company and your primary focus is to sell clothing online, you'd be better off with more powerful platforms like Shopify or BigCommerce.
Jimdo for portfolio
Like we mentioned above, Jimdo is ideal for displaying images and creating beautiful galleries, but it's good to note that the templates are limited for someone in the artistic industry.
Photographers, graphic designers and stylists should look at something like Squarespace. With templates tailor-made for creative types, Squarespace is perfect for any kind of online portfolio.
Creating Your Website: What Is Jimdo Dolphin?
You might see the name 'Jimdo Dolphin' swimming about (excuse the pun!), which is essentially an ADI (Artificial Design Intelligence) product based within the Jimdo website builder. Dolphin uses ADI to create a website for you based on how you answer a series of questions. This way, your design process is more streamlined and specific to your needs!
With this in mind, Jimdo – and more specifically the Dolphin ADI product – is great for users with basic computer skills, or for those who don't have a lot of time on their hands but still want to achieve an awesome online presence.
How Does Jimdo Work?
When you sign up to Jimdo, you'll be asked a series of questions such as:
Who you're creating a website for 
What the website is for – e.g. a personal project, event or established business
What your website goals are – e.g. to promote content 
What your website is about, such as fashion or PR
Which styles and colours you most prefer out of the given combinations 
Which pages you'd like to add
Once you've answered these questions, Jimdo has a better insight into your online requirements and business goals, which allows it to design your perfect website accordingly.
It still gives you the option to add or delete blocks of content as you go along. This is super helpful if you want to continue customizing your site off the back of what Jimdo initially creates for you.
What's great about this building process is that you can pull things from social media or existing websites onto your new site pretty instantly. The downside, however, is that the platform is pretty limited in terms of how much you can actually edit yourself.
Jimdo ADI Gallery
 Click the image below to expand
How Easy Is Jimdo to Use?
In terms of producing a ready-made website in just a few minutes, AI website builders are generally really easy to use. This is because they eliminate the time investment that comes with the 'drag and drop' interface, taking the world of website building to a new level.
After you answer a few questions and select styles and colors, Jimdo will create your website in just a couple of clicks. If you choose to add more elements, you have the option to select 'add block' and pick anything from text, images, and multiple-grid slideshows.
With that said, we did put Jimdo to the test against other website builders out there to draw up some comparisons. 
We tested this by getting everyday people to build their own website using Jimdo, before gathering feedback. We found that some users still felt as though they had the creative freedom to execute their ideas, but this was only the case at a basic, starter level.
Here's what they had to say:
"I did enjoy using it and I liked how you had more control of the design despite it being an ADI platform." 
"Simple, they do it for you – loved it. But anything beyond the basic looks near impossible, and the lack of marketing was concerning."
It's clear from our research that Jimdo's ADI platform was more helpful than restrictive for users, and still holds onto the 'fun' of editing whilst doing a lot for you initially. Although it's really easy to use, Jimdo is definitely a website builder that eliminates a lot of the creative processes behind designing a website because of the more structured format of the ADI tool.
If you still want to add your own touch to your site, we would recommend adding different blocks and elements to help jazz it up – though the editor can be a little tricky to navigate. This is why Jimdo scored 3.4 out of 5 for ease of use during our in-house research. It still falls behind the likes of Wix, Squarespace and GoDaddy, which all scored much higher.
Jimdo Pricing – Is It Good Value for Money?
Jimdo plans happen to vary depending on region – and so do the price tags, for that matter! In the US, the platform offers two paid plans:
But first, we want to mention Play – Jimdo's free plan – that is a great way of getting started on the website builder. It's really easy to test out for yourself, and offers basic design templates to create a simple site for you in no time. Anything beyond that, we'd recommend going for a premium paid plan.
The Play plan comes with Jimdo advertising in the footer of your website, and a not-so-attractive Jimdo subdomain. This isn't something you'll want when trying to achieve a professional site to showcase your best work – but the free plan is an option to consider if you just want to test out the platform.
It's important to note that help and support features are a lot more restrictive on the free plan compared to Jimdo premium plans. You'll be looking at a 1-2 business day turnaround when placing a help request – which isn't the best when you need a quick fix to your problem.
It's safe to say, you get what you pay for – or, in this case, what you don't pay for!
To really get the most out of your website building process, we'd suggest upgrading to one of the two premium plans that Jimdo offers.
If you choose to level up to Jimdo's Start plan for $9 per month, you'll get all your Play plan features, plus:
Free domain 
Ad-free website 
Up to 10 website pages 
Access to image library
Customer support within 1-2 business days 
Advanced SEO tools
Mobile optimization
Jimdo seems pretty reasonable with its premium plan prices compared to other competitors on the market. Squarespace, for example, starts its pro plans at $12 per month but, saying that, it does also offer a 14-day trial for users to explore.
Jimdo's Grow business plan is its best seller at $15 per month – and it's easy to see why. 
You get access to all of the above Start plan features, plus social marketing to help you reach customers across platforms like Facebook Pixel – not bad!
Overall, we'd always suggest you try before you buy, but once you've built your site – before putting it live – we recommend you consider upgrading to one of Jimdo's premium plans.
Opinions definitely varied across the board. The majority of Jimdo users enjoy how much the platform does for you with its virtual assistant, but it still remains limited and basic in terms of personalization.
We reached out to various Jimdo users to get an insight into their own experience of using the website builder to grow their online presence.
Jimdo is bursting with features and apps to help bring your website to life.
When testing out Jimdo's free website builder, we were impressed to see how easy it was to add block elements such as slideshows and banners, and change up the design as we went along.
We created a demo site for the Real Estate industry, named "Zara Living," to put Jimdo tools and features to the test. You can see below how the building process unfolded.
Jimdo Creative Gallery
 Click the image below to expand
Using the free editor, you're able to add block elements to build a page format as you go along. Jimdo offers access to slideshows, banners and various column layouts to give you creative control over the design process.
When you upgrade to Jimdo's bestseller business plan, GROW, you'll receive a free custom domain, SEO tools, social marketing, and personalized support within four hours of sending a help request through.
If you don't see a specific feature that you need, you can always search for it through an independent company called POWr Plugins. It partners up with Jimdo to provide plugins with your site.
Note:
There may be some plugins that require coding knowledge, so make sure to double check which ones you're adding to your site before doing so!
Here you can check out our free demo site created with Jimdo with the help of its ADI editor.
Domains
Jimdo offers a free custom domain for one year on any of its premium plans.
You do get a subdomain with Jimdo's free plan, but you'll have a tacky ".jimdofree.com" hanging off the back of your URL – hardly professional if you ask us! 
It's always worth getting a custom domain if you're looking to enhance your online presence. Not only does it inspire trust in your brand, but it just looks pretty awesome, too.
It's also possible to transfer over an existing custom domain if you already have one. You'll just need the authorization code, or auth code, from your previous domain host to transfer it over in the Jimdo editor. Jimdo offers a full breakdown of how to transfer a domain in case you get stuck during the process. The domain transfer itself usually takes 1-5 days to complete.
The annual cost of renewing a Jimdo custom domain after a year is $80 – the highest of any website builder we've tested.
Note:
Make sure to back up the contents of any email accounts that may be connected to your custom domain when transferring it over!
SEO (Search Engine Optimization)
There's no point in building a beautiful website if no one can find it, right?
That's where SEO comes in. The better your SEO, the more likely you are to rank highly on search engines like Google.
With the Start and Grow premium plans, you can get your hands on advanced SEO tools to ensure your site is getting seen far and wide.
Jimdo uses smart technology to fill in a lot of your SEO settings for you, from meta titles and descriptions to image alt text. This means you don't have to worry about these fiddly parts of the building process, and you can stay focussed on the creative side of things!
Jimdo puts great emphasis on SEO, which is ideal for small businesses that are looking to grow their organic traffic. It offers customized instructions to fully optimize your website, as well as supporting third-party apps that are designed to help with your site's SEO.
This isn't something that many website builders touch on, which makes it a pretty impressive feature in our eyes!
Jimdo offers support via email, social media, a knowledge base, and FAQ sections.
However, Jimdo doesn't have phone or live chat support, or a site restore option. But what you do get are answers that are clear, concise and to the point. Its knowledge base in particular is useful – it comes with a mixture of text, images and videos to help solve your problems.
The Help Center is located in the top right-hand corner of the editor. Straight away, it opens up to a range of questions that users often need answers to. This is a huge time saver when you don't want to go through the process of writing a big chunk of text! explaining the issues you're having!
What stood out was the impressive, in-depth articles that appear when you click on any of the FAQs. You get a step-by-step breakdown of how to solve your specific problem, written in a way that is super easy to follow – plus a clear indication as to where to find all of the elements it mentions!
This form of support is ideal for users who want a quick fix to any website issues, and want to avoid waiting up to an hour for an expert response.
The only downside is that the articles are only limited to Frequently Asked Questions (FAQs), so more complex, extensive issues will require getting in touch via Jimdo's contact form.
Contact Form
Alternatively, Jimdo offers you a small contact form to fill in with text and attachments, and an expert is expected to get back to you within a four-hour time frame (and within one hour if you upgrade to its premium plans). It's pretty disappointing to see that Jimdo prioritizes its help and support center for customers that pay more per month, because this poses a struggle for the platform's free plan users.
Jimdo is a simple, clean and easy-to-use website builder.
It's best for either personal or small business websites, and comes with a host of great features and apps.
Jimdo's pricing plans are affordable ($9 per month or $15 per month), and with such a range of choice, you won't have a problem finding one that works for you.
It isn't for everyone, though, and medium to large businesses who need a powerful online store would be better off looking at Shopify. For creative industries, Squarespace is better.
If you're looking for a nice, 'out-of-the-box' website, you could do a lot worse than Jimdo.