Tinggly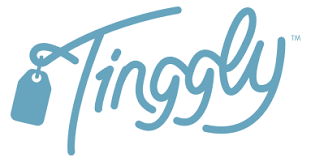 Today we will be making a recommendation about Tinggly,
an online platform that curates a wide variety of unique experiences from across the globe and offers them as gift options. Founded on the belief that memories are more valuable than material possessions, Tinggly connects individuals with experiences ranging from hot air balloon rides in Cappadocia, Turkey, to Michelin star dining in Paris, and from diving with sharks in South Africa to Northern Lights expeditions in Iceland.
Rather than gifting a physical item that might quickly lose its novelty, Tinggly allows gift-givers to provide a memorable experience that the recipient can choose based on their interests and travel plans. It's a way to give the gift of adventure, discovery, and memorable moments.

Tinggly Food & Drink experiences
With Tinggly's curated selection of global food and drink experiences, you're offered an exclusive passport to the world's kitchen, making your gift a journey through unique cuisines, cultures, and traditions.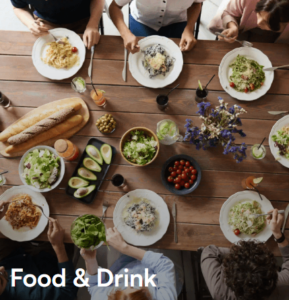 Tinggly's selection of food and drink experiences takes you beyond the traditional dining room to provide a gastronomic adventure across various cuisines worldwide. Whether you are a culinary enthusiast looking to expand your skills or a novice eager to explore global flavors, Tinggly's array of food experiences caters to every taste and skill level. These experiences range from cooking classes with experienced chefs who can teach you the secrets of Italian pasta, Indian curries, or Japanese sushi to food tours that take you through local markets in cities like Bangkok, Barcelona, or Marrakeck. These tours allow you to sample street food, discover local delicacies, and learn about the culture and traditions behind the food.
Truly Unique Locations
Along with an impressive array of culinary experiences, Tinggly offers the opportunity to dine in some truly unique locations. Imagine enjoying a sumptuous meal on a rooftop in Rome with a view of the Colosseum, or having dinner under the Northern Lights in an Ice hotel in Sweden. These experiences turn a meal into a unique adventure, coupling fantastic food with breathtaking views or unique cultural contexts, creating memories that will last a lifetime.
Tinggly Tours & Sightseeing experiences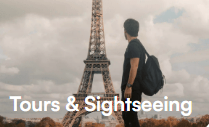 Tinggly's
city tours provide a window into these vibrant urban landscapes. Whether you're wandering through the ancient streets of Rome, exploring the skyscrapers of New York, or soaking in the traditional atmosphere of Kyoto, each tour offers an in-depth understanding of the city's character and charm.
For nature lovers and adrenaline enthusiasts, Tinggly offers an array of outdoor experiences that promise breathtaking views and thrilling activities. Hiking tours in the Rocky Mountains, white-water rafting in the rivers of Costa Rica, safari adventures in the African savannah, or guided treks through the Amazon Rainforest – these are just a few examples of what Tinggly offers.

Tinggly Hotel Stays
For those with a taste for the finer things in life, Tinggly offers an array of luxury hotel stays in some of the most coveted locations across the globe. From the glamour and glitz of a five-star hotel in Paris to the seclusion and tranquility of a private villa in Bali, these experiences promise not just a place to sleep, but an indulgence in luxury. With exceptional amenities, unparalleled service, and stunning views, these experiences are designed to pamper and delight.
For those seeking something truly out of the ordinary, Tinggly offers a range of unique accommodation experiences. This could mean spending the night in an ice hotel in Sweden, a treehouse in the Amazon Rainforest, or even a traditional yurt in Mongolia. These unusual stays offer an unforgettable travel experience, blending comfort with adventure.
Tinggly Driving experiences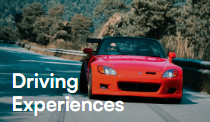 For those who dream of controlling the powerful roar of a luxury supercar, Tinggly offers a collection of experiences that allow you to do just that. From driving a Ferrari on the historic tracks of Italy to experiencing the speed of a Lamborghini on a professional race circuit in the United States, these experiences offer the thrill of speed and the sheer joy of handling such powerful vehicles.
In addition to traditional car experiences, Tinggly also provides unique driving adventures that you may not find elsewhere. This includes experiences such as piloting a giant construction vehicle in a digger park, trying out a dogsled in Norway, or even learning to drive a tank! These unique experiences make for unforgettable gifts and incredible stories.
Tinggly Adventures experiences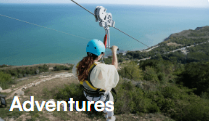 For those who wish to conquer the skies, Tinggly offers a host of aerial adventures. Feel the adrenaline rush with skydiving experiences over scenic locations, paragliding over lush landscapes, or hot-air ballooning in places like Cappadocia, Turkey, renowned for its surreal landscape and beautiful views. These experiences are not only thrilling but also offer a bird's-eye view of some of the world's most beautiful landscapes.
For the mountain lovers, Tinggly's adventure experiences extend to alpine thrills. Whether it's the challenge of scaling peaks with guided mountaineering expeditions, the rush of downhill mountain biking, or the unique experience of skiing or snowboarding in top winter destinations like the Swiss Alps or the Rocky Mountains, each experience promises to be unforgettable.
Tinggly Ticket & Passes experiences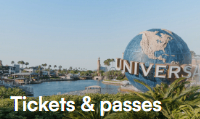 One of the key benefits of Tinggly's ticket and pass experiences is the priority access they often provide. This can mean bypassing the long queues at popular attractions such as the Eiffel Tower in Paris, the Colosseum in Rome, or the Statue of Liberty in New York. By providing fast-track entry, these experiences allow you to maximize your time exploring rather than waiting in line.
For those interested in delving into a city's culture, Tinggly provides tickets to cultural experiences such as theatre performances, concerts, and traditional shows. These might include tickets to a Broadway show in New York, a traditional Flamenco performance in Spain, or a classical music concert in Vienna. These experiences allow you to immerse yourself in the local culture and enjoy world-class performances.

For thrill-seekers and families, Tinggly's selection of ticket experiences also includes entry to some of the world's most exciting theme parks and adventure attractions. From Disney parks and Universal Studios to water parks and adventure zones, these experiences promise a day full of fun and excitement.

Thanks for reading, if you enjoyed book your experience below at Tinggly.