Wuben
Today we will be making a recommendation of Wuben Flashlights, we bought it and experienced some of the products for about 3 months to test it, mainly while doing mountain biking at nights, and we can tell without doubt that they offer the best flash lights available on market, see below some of the products that you can try from Wuben.
They also offer free shipping for US and DE for orders over $49, most flashlights can have up to 5 years warranty, and you will be secure with a 30 days return guarantee.
Wuben X0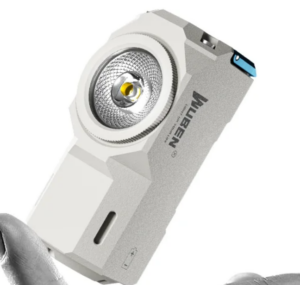 Wuben X0
, the most innovative techno-industrial design, with a compact size of 2.24×0.96×1.10 inches and the lightest weight of 82g.
H1 Rechargeable Headlamp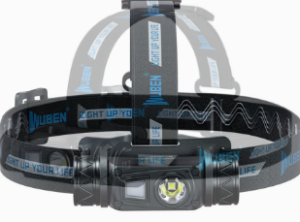 High Power & Versatile: Delivers a maximum of 1200 lumens cast a wide beam that effortlessly illuminates your surroundings. 
Intelligent Charging IC: Powered by a 1 pc 18650 li-ion battery of 2600mAh, H1 can be charged with a micro-USB cable and features a built-in intelligent charging IC chip to prevent overheating. 
High Flexibility and Adjustable: H1 allows you to adjust the beam throw from 100°C to 180 °C, rotating it according to your needs. Waterproof & anti-drop: Small but durable, H1 comes with IP68 waterproof and is strong enough to survive a 3.28 ft drop. 
Comfort to Wear: H1 weigths only 1.90 oz, features a non-slip, soft but durable headband that allows you to wear it overnight without a headache.
E61 Multifunctional Rechargeable Penlight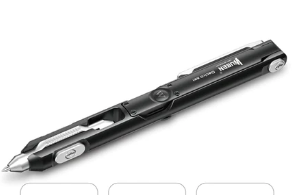 Multifunction: Used for lighting, writing on paper and stone, breaking the window, and as a stylus.
Portable: It can be clipped on a pocket/shoulder strap/hat/book, or magnetically attached to a car/bike/motorcycle. Flexible: 270-degree rotation can meet various angles of lighting.
Rechargeable: USB rechargeable with 130 Lumens lighting.
C2 Power Bank Flashlight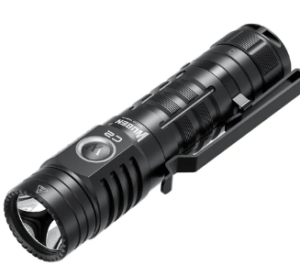 Bright with long-range: C2 is powerful with up to 2000 lumens and its longest beam throw is up to 358 meters.
Rechargeable and Dischargeable: C2 equipped with a rechargeable battery and it can also be used as a power bank to charge your Smartphone, camera, or walkie-talkie. High Compatibility: C2 comes with a standard 21700 battery but it is also compatible with a 18650 battery. Smart and stable: With a built-in intelligent circuit, C2 emits a constant current to improve the beam stability. 
Waterproof & durable: C2 has the IP68 waterproof rating and has passed the 1.5 m anti-drop test.
F5 Power Bank Camping Light

Small but Bright: Maximum 500 lumens output, bright enough to brighten up the entire tent. 
3 Color Temperatures: 5700K-4500K-3000K, can be used as a fill night for photo shoots, a handy supplemental light source for photographers. Long Runtime: Built-in 5200mAh rechargeable battery with runtime up to 190 hours. 
Super Portable: Comes with a magnetic O-ring, S-hook, and lanyard that allows you to hang it up wherever you want. Power Bank: It can serve as a power bank to juice up your smart gadgets with a type C cable.
Also we recommend that you check out Wuben Everyday Carry
So if you enjoyed the flashlights don`t wait for it, click below and buy yours Wuben now!